Jump to a Section
Want to learn more about your mediator? Use a button below to quickly navigate to their profile.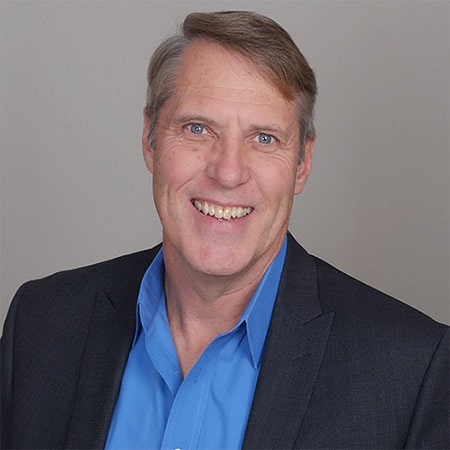 Dave Shaw – Denver, CO
Dave Shaw was one of the original founders of Mediation Masters in 1985. After studying and mentoring under Dr. Rick Stokes, one of the pioneering personalities in the California mediation movement, Dave Shaw overlapped his mediation career with the business world where he used his mediation and negotiation skills in business mergers and acquisitions. He was involved in businesses ranging from document management and electronic imaging, to the hospitality industry in which he was involved in building the world's 1st underwater hotel, to running one of the largest manufacturers of Linux-based email and web servers, to running a company that built a machine that improve cognitive functioning for people with learning disabilities. Additionally, Mr. Shaw has been actively involved the franchising industry for the last 20 years where he has been both a franchisor and a franchisee with a variety of companies ranging from refilling ink and toner cartridges, HOA management services, business consulting services, and a large restaurant franchise.
In addition to being a lead mediator at Mediation Masters, Mr. Shaw is a mediator for the Jefferson County, Colorado court system, the Colorado District 12th Judicial courts as well as "Faith-based mediations" for a number of churches in the Denver area. Mr. Shaw specializes in business related disputes and does most all of his mediations online. He prides himself in helping disputing parties find creative, "out of the box" solutions to their disputes.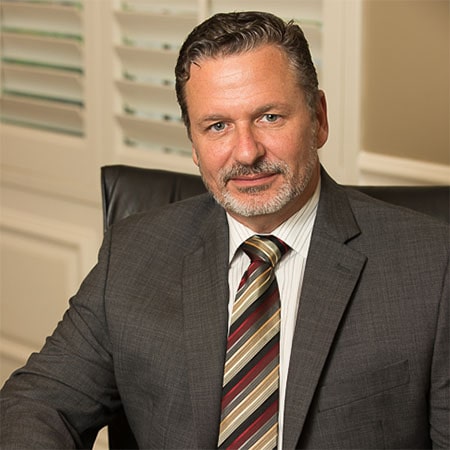 Joseph Garrity – West Palm Beach, FL
Mr. Joseph Garrity brings his 20 years of legal experience in the areas of general and complex civil litigation to our mediation practice and uses his battle-tested knowledge to assist parties in the resolution of legal disputes in the areas of: franchising, intellectual property, business, condominiums and construction defects.
Prior to attending New York Law School, Mr. Garrity spent several years working as an engineer in the industrial and construction industries. Before founding the firm, Mr. Garrity enjoyed success litigating complex commercial matters for a large national law firm and several specialized boutique firms.
Throughout his legal career he has coupled his analytical engineer's mind and legal training to effectively litigate matters involving franchising, intellectual property (patents, copyrights and trademarks), condominiums, construction, and business disputes. Mr. Garrity has developed a heavily concentrated niche representing local, national and international franchisees and franchisors in the complex and heavily regulated world of franchising and intellectual property.
As a seasoned litigator, Mr. Garrity has tried numerous cases throughout the country in both state and federal courts at both the trial and appellate level as lead counsel, taking cases from their inception through multi-million dollar settlements and verdicts.
Mr. Garrity also serves as the director/president of Shine MSD, a not-for-profit foundation formed in the wake of the Parkland shooting that seeks to heal the community through the arts. With Mr. Garrity's intimate involvement and steering of the organization it has grown from a heartfelt concept to a nationwide platform for mental healing through artistic expression coupled with mental health programs for students. His tireless involvement in furthering the mission of Shine MSD is a true reflection of Mr. Garrity's character and the dedication he brings to everything he undertakes.
Education:
New York Law School; Juris Doctor
Franklin Pierce Law School; Intellectual Property Law Certificate
University of Massachusetts; B.S. Industrial Engineering cum laude
Hartford State Technical College; A.S. Mechanical Engineering
Admissions
Florida Bar
U.S. Court of Appeals Federal Circuit
U.S. Court of Appeals 11th Circuit
U.S. Court of Appeals 7th Circuit
U.S. District Court Southern District of Florida
U.S. District Court Middle District of Florida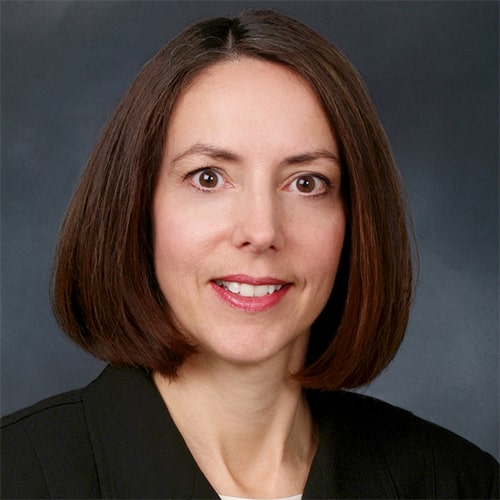 Ellen Lokker – Reston, VA
Ellen Lokker has nearly 30 years' experience as a commercial litigator, with an emphasis on franchise disputes. Prior to establishing her own law office in 2001, Ellen was a partner at a pre­ eminent international law firm in Washington, DC.
Ellen has extensive experience in all aspects of civil trial work, as well as significant appellate experience in state and federal courts. She also regularly represents parties in arbitration and mediation of business disputes and frequently provides franchise and general business counseling to entrepreneurs.
Ellen is a frequent speaker and author on litigation and franchise-related topics. She is an active member of the American Bar Association (ABA). She served for ten years as an editor of the ABA's Franchise Law Journal and is a former vice chair of the ABA Antitrust Section's Distribution and Franchising Committee.
Ellen was named a "Legal Eagle" by Franchise Times in 2007, 2008, 2009, and 2010 in recognition of her expertise and dedication to the practice of franchise law.
Ellen is licensed to practice law in all state and federal courts in Virginia, Maryland, and the District of Columbia.
Ellen received her B.A., with distinction, and her J.D. from the University of Virginia.